South India Tours
North India Tours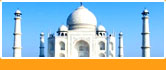 .........................................................
Island Tours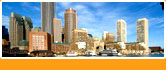 Profile
A highly prestigious Bangalore based tour & travel agency, Manipal Travels is pleased to offer you a wide gamut of India tour & travel services that comprises of – India tour packages, India hotel reservations, air ticketing, hotel booking, car & coach rentals and India travel documentation. Since its inception about 15 years ago, Manipal Travels seeks to promote Indian tourism to all parts of the globe.

About us
We, Manipal Travels are a Bangalore based India tour & travel agency offering tour and travel services that caters to all types of tourists in India. Recognized by the Department of Tourism, India, we at Manipal Travels present a plethora of India tour & travel packages that take the avid travelers to all the parts of India. Our travel services are ideal for both corporate as well as leisure tourists coming from all over the world. Our aim is to make every single tourist fully satisfied by providing excellent India travel services to make their tours in India memorable and enjoyable.

Our main aim is to fulfill all the travel requirements of the tourists in India by providing them the best services in this industry. We have branches in Chennai, Cochin & Coimbatore, which are equipped with computers for all kinds of travel query at anytime.

We are committed to maintain the ethical standards of this industry and have gathered immense experience in the sphere of tours & travels in India.

Services Offered

Package Tours - We arrange a number of India tour packages based on various themes like - religion, culture, hill station, beach, wildlife, etc. We have carefully planned your tour packages, suiting both the group and individual travellers. We take into consideration the budget and time of our customer before constructing any kind of tour package. Besides, we also offer customised tour packages, in which we help our customers, design their tours according to their interest.


Car/Coach Rentals - We provide car and coach rental services including economy and luxury class vehicles that will provide the best of comfort and luxury. We acquire high model cars and coaches to serve our valuable clients and tourists, coming from different parts of the globe.

Hotel Reservation - We at Manipal Travels arrange accommodation facilities in hotels of all categories for individuals as well as groups in any part of India with all kinds of modern facilities.

Air Ticketing - We also provide air-ticketing facility to any parts of India and at any time. Just let us know the place and time and we will do the rest as soon as possible.
Documentation – We undertake all the formalities for the documentation of Visa & Passport in India on your behalf to save your valuable time and for a comfortable and hassle free journey.

Infrastructure
The company has very dedicated and committed professionals, who provide personalised services with full professionalism. Our well-maintained cars and coaches of all sizes with expert drivers and guides try their best to make your journey comfortable and hassle-free.