South India Tours
North India Tours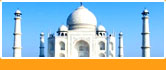 .........................................................
Island Tours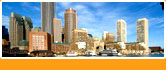 Welcome
We, Manipal Travels are a Bangalore based India tour & travel agency offering tour and travel services that caters to all types of tourists in India. Recognized by the Department of Tourism, India, we at Manipal Travels present a plethora of India tour & travel packages that take the avid travelers to all the parts of India. Our travel services are ideal for both corporate as well as leisure tourists coming from all over the world. Our aim is to make every single tourist fully satisfied by providing excellent India travel services to make their tours in India memorable and enjoyable.

Karnataka Travel Guide
Out of the many things you will notice here are the garden, parks and floral avenues. The beautiful trees adorn the streets of Bangalore. The greenery and colourful atmosphere soothes the eyes and pushes you to go for that morning walk or evening stroll.

Tamilnadu Travel Guide
Tamilnadu is bounded by Karnataka and Andhra Pradesh in the north and Kerala in the west. The eastern and western tips of the Tamilnadu are defined by the Point Calimere and Mudumalai wildlife sanctuaries while the northern extreme is Pulicat lake and the southernmost tip is Kanyakumari, the land's end.

Andhrapradesh Travel Guide
Hyderabad, the capital of Andhra Pradesh, is known for the beautiful monuments and mosques, colonial structures that are difficult to spot in one place. The places that you'd like to visit are Birla Temple, Hussain Sagar Lake, Charminar etc.

Kerala Travel Guide
Cochin, the commercial hub of Kerala, is a town of great historical importance. It has a fine natural harbour around which the city has grown. The Fort Cochin area, where the Portuguese settled in the 16th century, has been declared as Heritage Zone.

Goa Travel Guide
Boasting of great natural beauty, the state of Goa is located between the majestic hills of Western Ghats and the cool blue Arabian sea. The land is covered with coconut, cashew and mango groves and is edged by sun kissed beaches.